Sunveno Baby Co Sleeping Crib Bed Portable Baby Crib Foldable Mobile Car Bed Travel Nest Cot Crib Mother & Kids Baby Care
About this item
REINVENTS THE WOMB FOR CO-SLEEPING: Baby lounger is designed with 360°surrounding bionic uterus design, which can give baby a more comfortable and safe sleep and reduce the frequency of crying.It also creates a safe space for baby to sleep in bed with parents. Suitable for babies 0-12 months
PORTABLE, LIGHTWEIGHT NEWBORN BASSINET: Bring your bundle of joy home from the hospital in this portable baby bed and infant lounger that includes a carrying case and slim, lightweight profile
VERSATILE BABY BED: Not only does this portable baby bed and infant lounger serve as a soft area for your newborn to rest, it also functions as a changing station, crib, playpen, carrier and crib for babies 0 to 12 months
SOFT, PLUSH NEWBORN LOUNGER: Your baby will fall fast asleep when cuddled in the soft, breathable material of this portable baby bed. Featuring contoured cushioned sides, this baby bassinet includes a hypoallergenic mattress and a machine-washable, ultra-comfort fabric construction
INCLUDED MOBILE ATTACHMENT: Give your little one some floor time with more comfort when adding the included mobile attachment to this portable baby lounger. Hang plush toys in bright colors to the attachment and watch as your baby entertains himself for hours.
SUNVENO Portable Baby Bed Infant Lounger
While in a perfect world, your newborn will sleep in his or her crib from the start, but the reality is that many infants sleep better when placed next to mom or dad in a side sleeper or baby bassinet. With the versatile and multi-functional SUNVENO portable baby bed and infant lounger on hand, you can offer your little one a comfortable place to rest at all hours of the day and night.
This portable baby bed features an attachment to create your very own mobile when the newborn is ready for some floor time and entertainment. And, it's easy to remain calm and relaxed when your baby, aged 0 to 24 months is lounging on the hypoallergenic mattress and soft, breathable and machine-washable fabric of this baby lounger. Measuring 36" x 19" x 9" with a slim and foldable profile, this infant lounger is perfect for traveling and serves as not only a portable baby bed, but also a changing table, playpen, carrier and bassinet.
All SUNVENO baby beds and infant loungers come complete with a 90-day service so you don't have to worry about going without this essential portable newborn bassinet. SUNVENO offers the best of baby and maternity products that are functional, trendy and durable.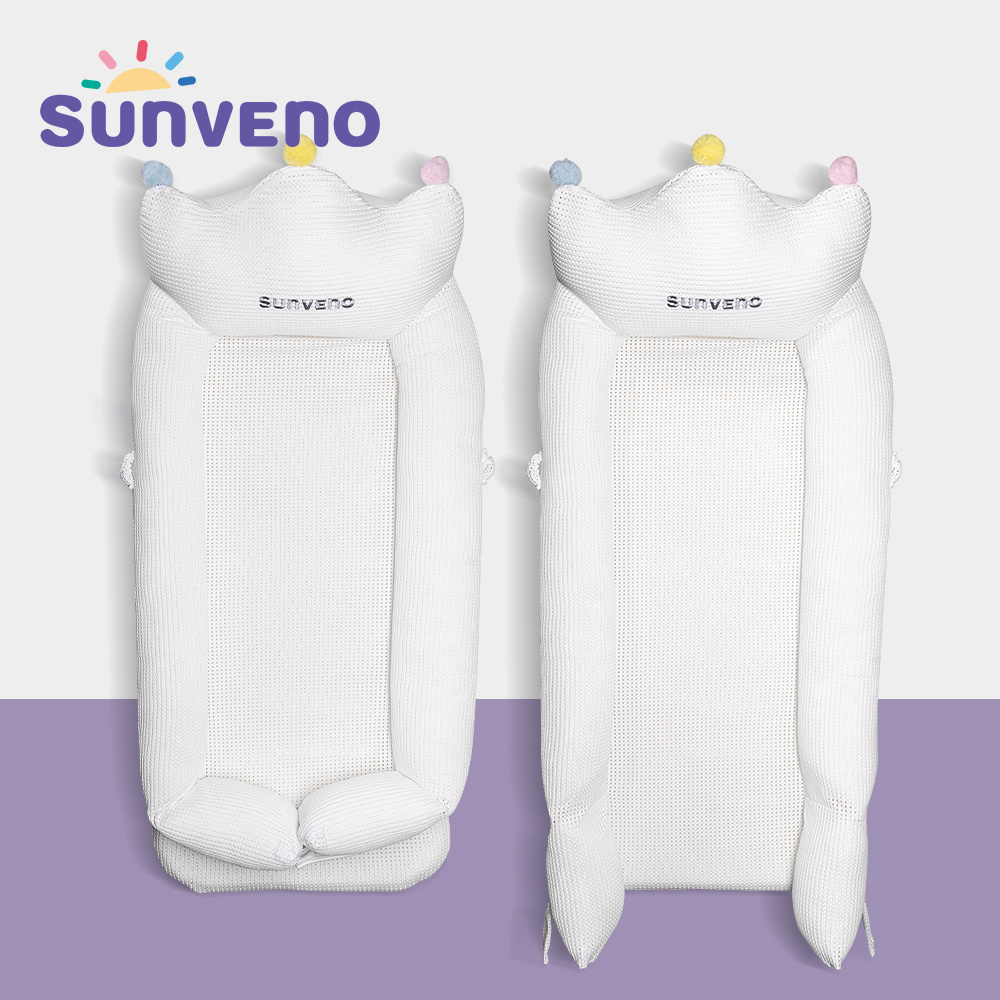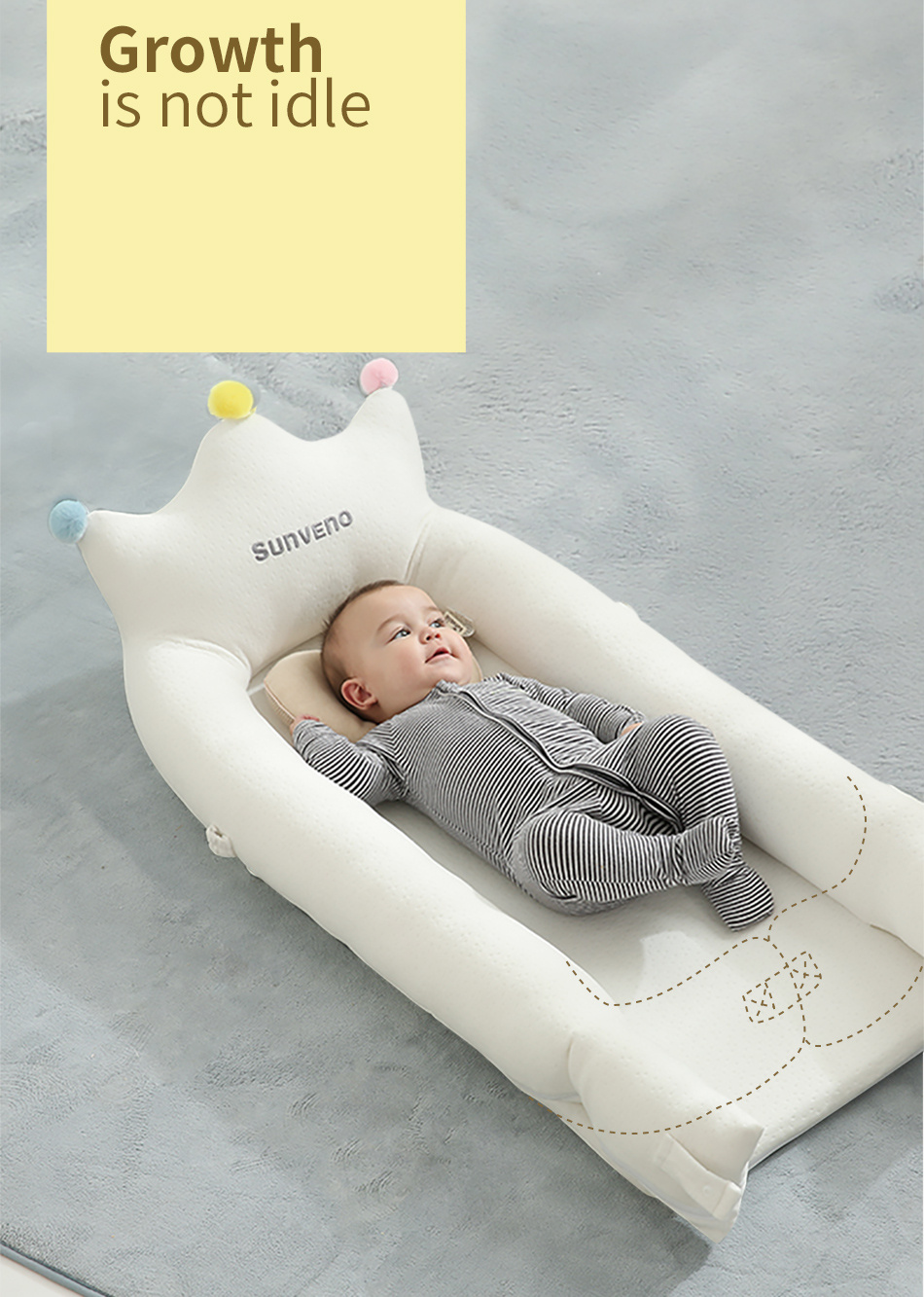 The Sunveno Baby Co Sleeping Crib Bed Portable Baby Crib Foldable Mobile is evocative, to say the least, but that's why you're drawn to it in the first place.

Inventory Last Updated: Oct 20, 2020