Gotway MCM5 - 14 inches performance unicycle torque champion
Technical specifications
Materials PVC, aluminium pedals Dimensions (HxLxD) 16.1 x 8.6 x 20.7 inches
4.75 inches pedal ground clearance Wheel diameter 14 inches wheel (air-inflated) Weight 32 - 37.6 lbs Motor 1500 watt continuous power Maximum speed Up to 25 mph with 460/800 Wh models
Up to 21.5 mph with 375/510 Wh models
Up to 15 mph with 130/210 Wh models
(differs by battery & driver weight) Maximum load up to 220 lbs (we recommend the 800 Wh/84 V model
for drivers with more than 190 lbs driving weight,
for drivers with more than 220 lbs driving weight, we
recommend more powerful unicycles
Maximum range Up to 37 miles with 800 Wh battery
(testdriver 135 lbs, flat paved road, 70°F) Maximum incline angle up to 25° (differs by battery & driver weight) Battery 130 / 375 / 510 Wh (67.2 V)
210 / 460 / 650 / 800 Wh (84 V)
Charging time up to 6 hrs, depends on battery version Charger 100-240 V~, Output 67.2/84 V-, 1.75 A Operating temperature 20-100°F Safety app-configurable speed alerts
shutdown at 45° side-tilt / 35° forward or backward tilt
warning alert at PCB temperature> 160°F
low voltage alert
adjustable pedal angle
shutdown after 2 seconds without ground contact
low battery alert
pedals braking support Case features charging port
power button (also controls front light LED)
LED front light
USB port for charging external devices
extendable handle   Other features Bluetooth 4.0 for connecting App (Kebye)
Key highlights
Unmatched Torque Gotway almost doubled the motor power to 1500 Watt up
from 800 Watt in the previous generation.
The latest PCB upgrade delivers 3x peak performance
of the previous architecture.
With almost twice as much power as any other 14 inches
unicycle, the MCM5 performance compares close to larger
wheel diameter high-end performance unicycles, but trades
top speed for unparalelled torque and hill climbing ability.
Compact nimble city EUC The MCM5 is a comparitivaley small unicycle. Nevertheless
it features an extendable handle allowing you to effortlessy walk
the MCM5 wherever driving is not an option.
Smaller EUC generally have higher manoeuverability. Packed
with ample torque for sudden accerlation the MCM5 is the ideal
companion for congested places.
Despite the small form factor, the case hosts up to 60 cells
(650 Wh, 800 Wh) providing ample milage and allows for fast
charging with 5 Ampere.
Videos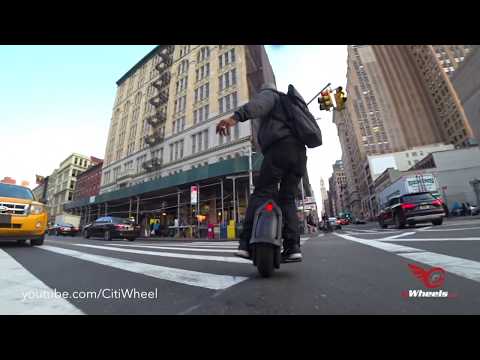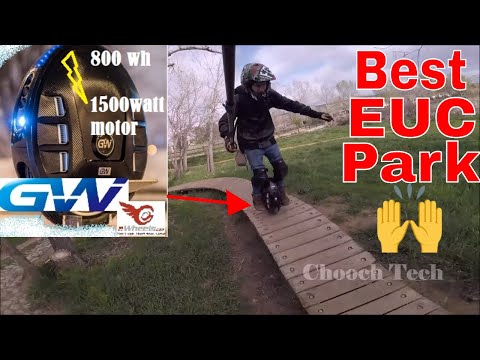 (Gotway MCM 5) Best Electric Unicycle Track Ever! - YouTube
Video will open in a new window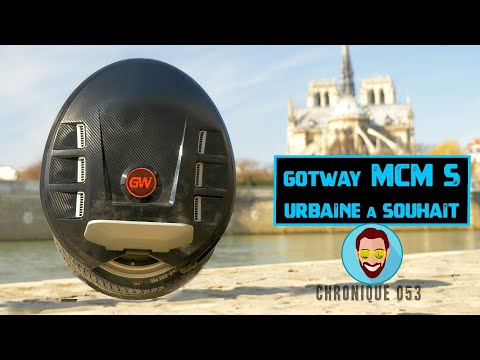 GOTWAY MCM5, wheel of the future in Paris - YouTube
Video will open in a new window
scope of delivery MCM5 with built-in battery (select your configuration)
charger
user manual
    shipping & payment same day handling if orderd before 10am
1-6 days UPS ground delivery from our U.S warehouse.
UPS tracking will be uploaded to aliexpress
payment by PayPal and common credit cards
    warranty 1 year warranty
contact us on any question and spare parts
The Gotway MCM5 Electric Unicycle Black extensible trolley Different battery size is the product you didn't think you need, but once you have it, something you won't want to live without.

Inventory Last Updated: Mar 05, 2021